Meet Our Dogs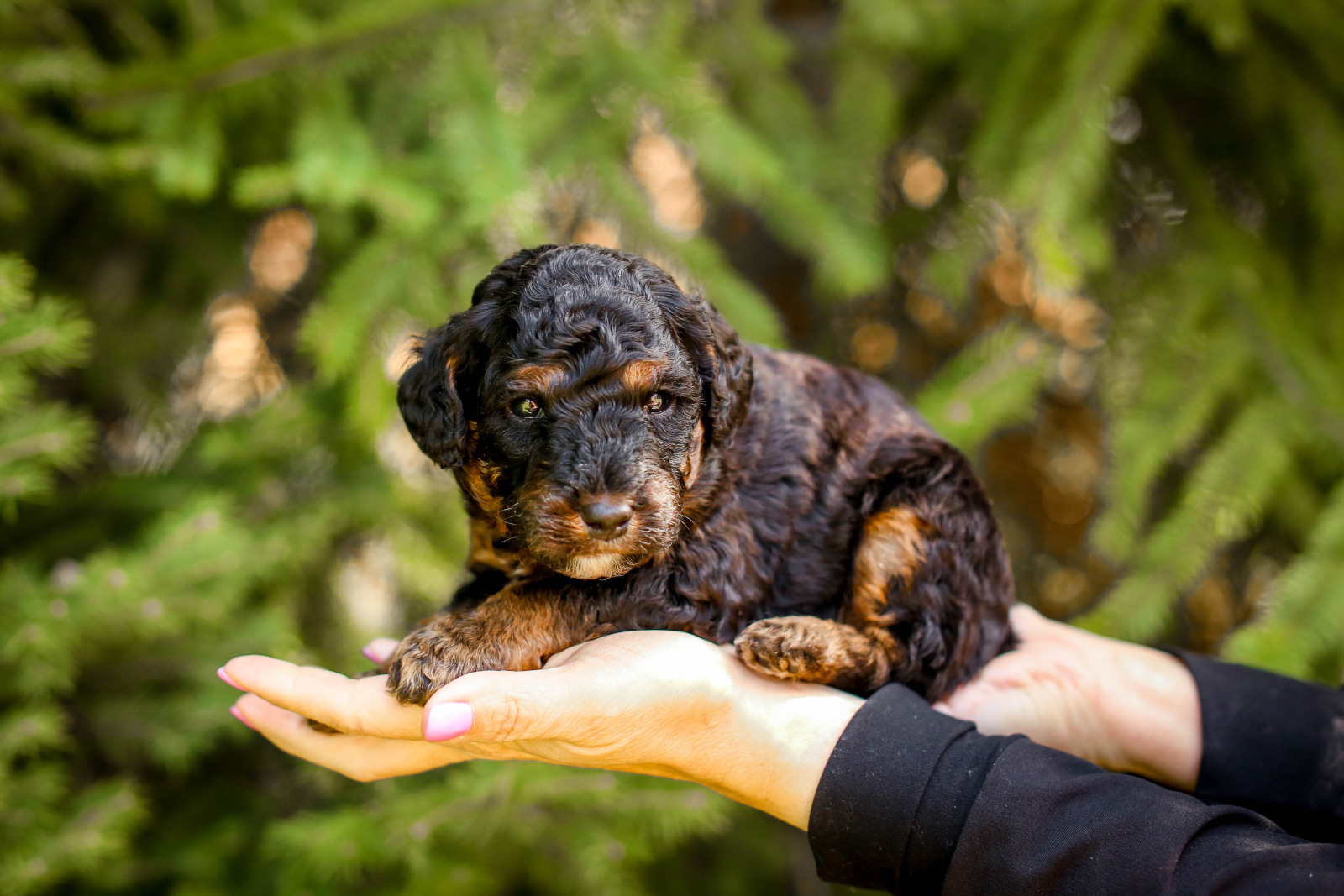 Our mamas and papas are genetically tested to ensure that their puppies are as healthy as possible. They're also family pets, happily living with me in my home, or with their guardian family.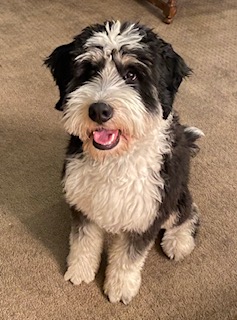 Blue
Multigen Mini Bernedoodle
Traditional Tricolor
Male
Blue is loving, playful and having the best life with his guardian family the Olsens. He is our up and coming future stud, pending genetic and health testing.
Weight: 41 lbs
Clearances: GM2, NCS, PRA, VWD 1 clear, DM carrier, FIC
OFA Elbows: Negative (preliminary)
OFA Hips: Good rating (preliminary)
OFA EYES CAER: Normal
Stud Service: Available for stud service contact for more information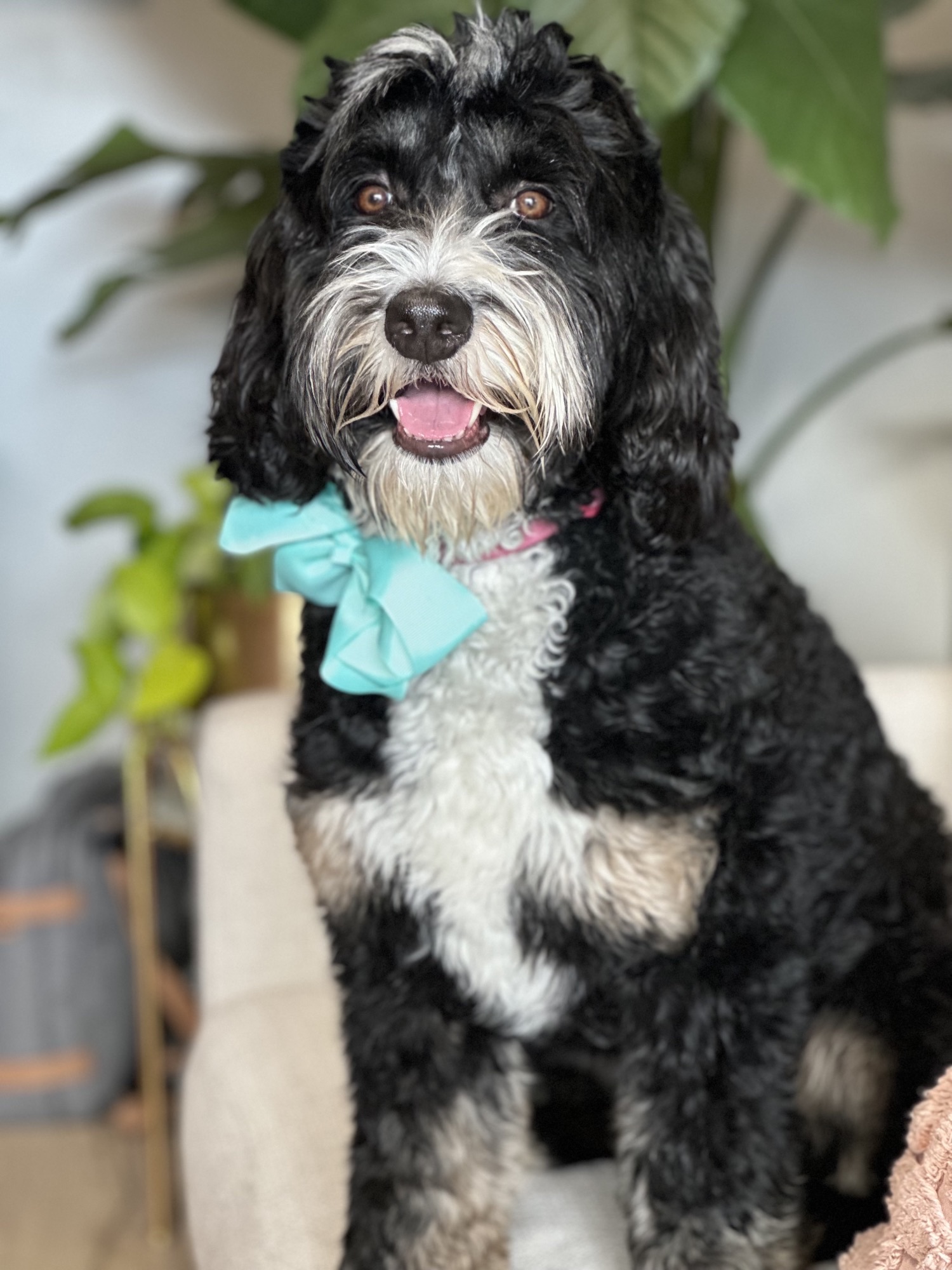 Dolly
Mini Multigen Bernedoodle
Black tri
Female
Our little Dolly girl is from our Lollipop. She has passed all her health testing she will be having her first litter early 2023. She has a playful fun personality and loved so much by her guardian family the Anderson's.
Genetic clear of everything (including both types of DM)
Carries: Bb, FI, KYKY, ATAT, Ssp, EE,
OFA: Eyes clear
OFA Preliminary Elbow: Negative
OFA Preliminary Hip: Good
Weight: 30 pounds
DOB 10/13/21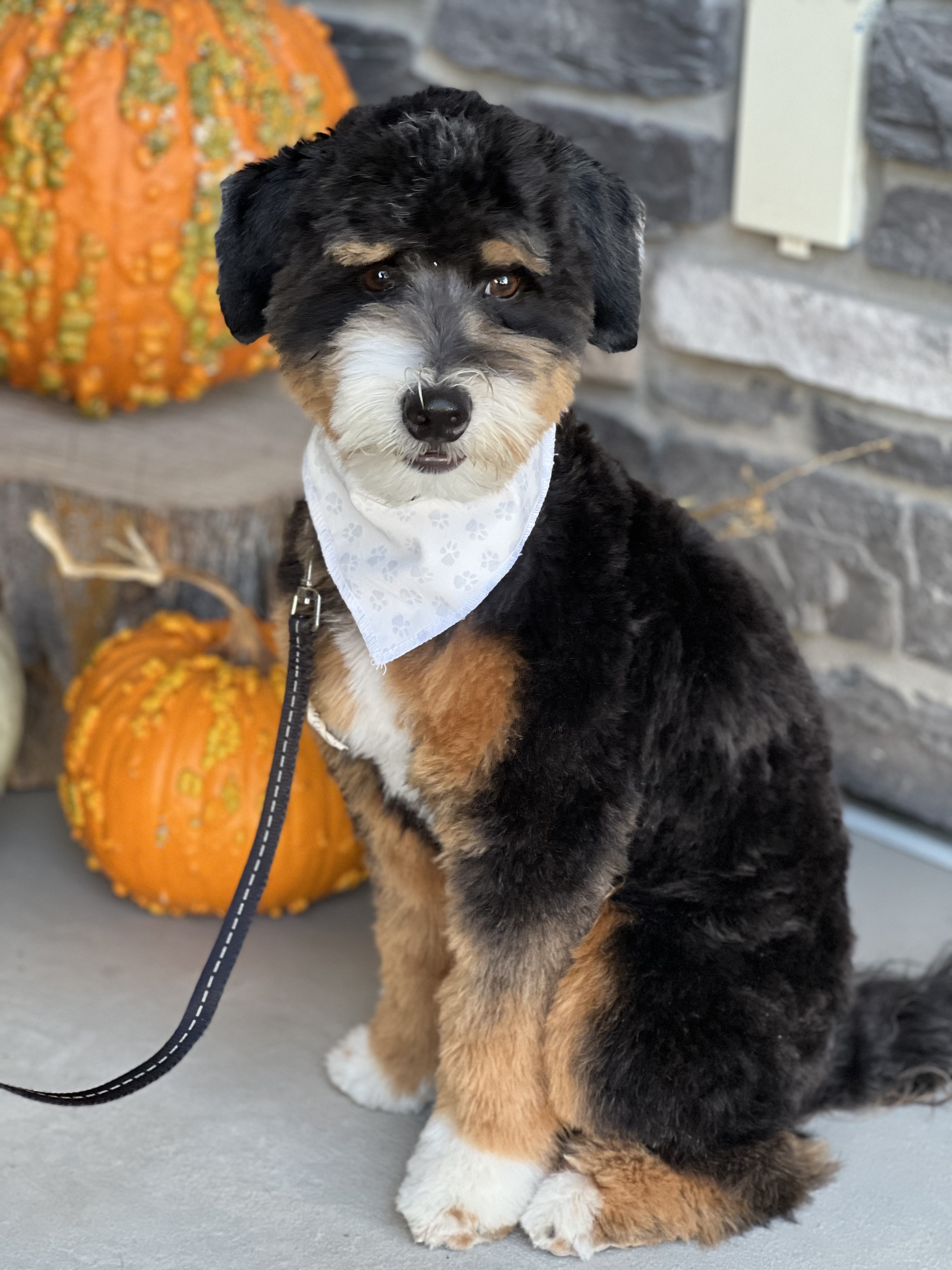 Kobe
Mini Multigen Bernedoodle
Black Tri
Male
https://www.pawprintgenetics.com/pedigrees/dogs/details/25008/
Mr. Kobe is a sweet playful little guy. We are so thankful to our friends at Cottonwood Creek Doodles for this amazing boy. He lives right by us in his guardian home with our friends the Remington's. He has passed all his health testing and we hope to use him in the near future,
Weight: 20 pounds
Genetic clear of everything (including both types of DM) except one copy of PRA
Carries: BB, FF, KYKY, ATAT, Ssp, Ee, cdcd,
PennHip: R DI= 0.48 L DI= 0.49
OFA: Eyes clear
OFA: Elbows Preliminary: Negative
DOB: 4/2/22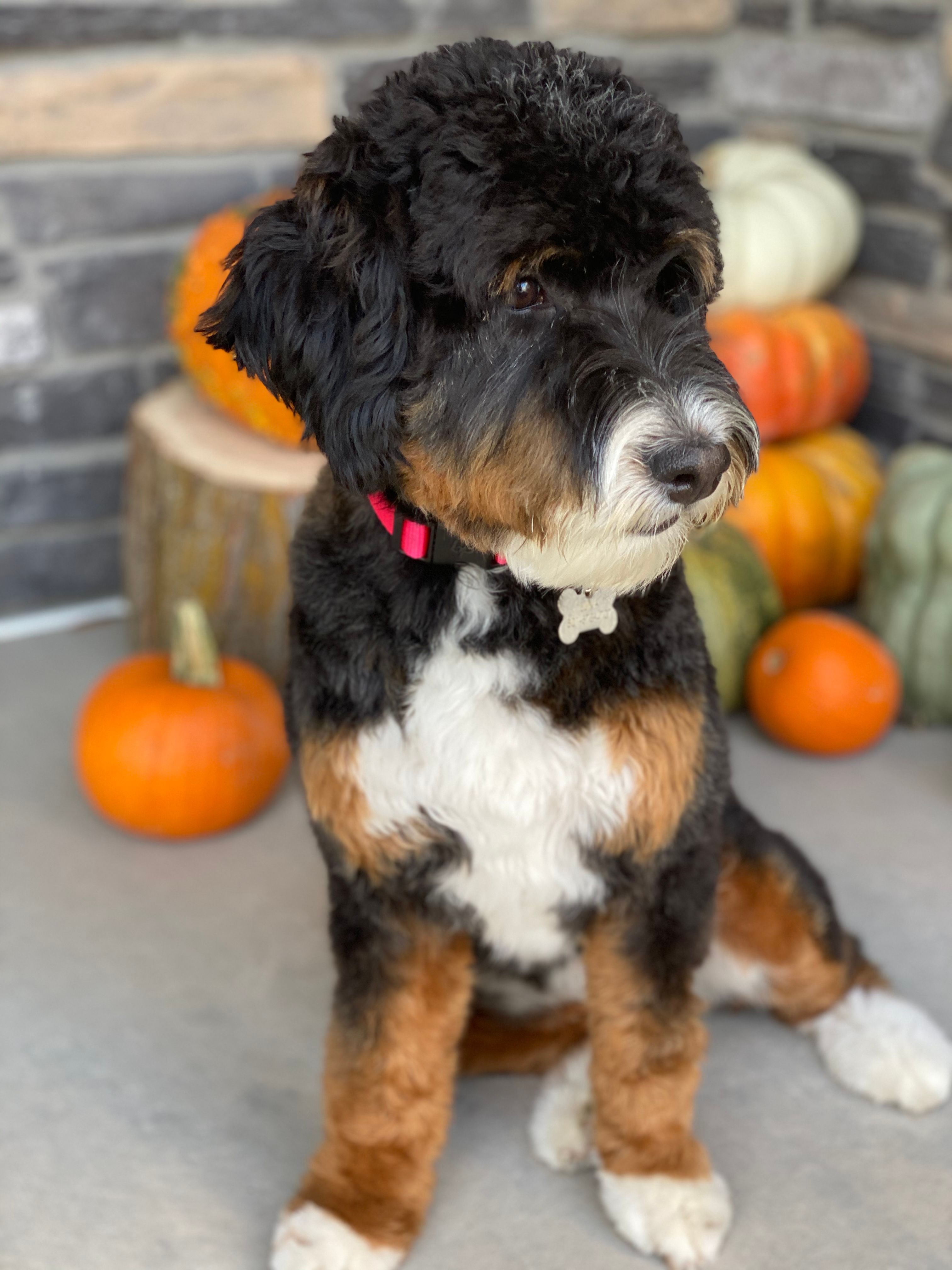 Luna
Multigen Mini Bernedoodle
Tricolor
Female
Retired 2022
Luna is from Lolli Pop and Crosby, she loves to play fetch, go on car rides and let the wind blow through her hair, she also loves her naps. She lives with my sister her guardian family.
Clearances: VWD1, DM, PRA & NE, F/IC
OFA Hips: Good (preliminary) OFA CAER: Normal OFA Cardiac: Normal
Weight: 35 lbs.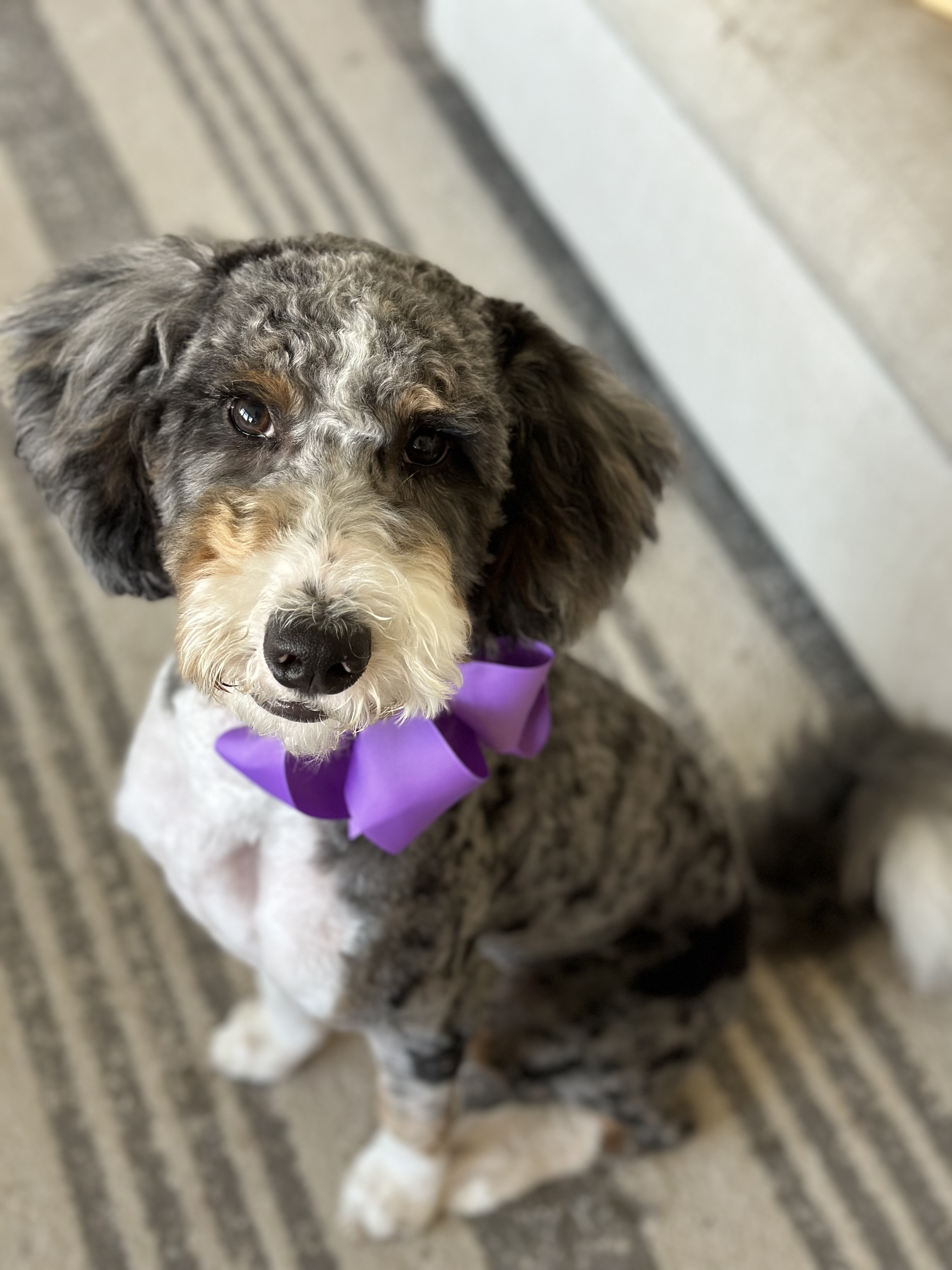 Willadeene
Multigen Bernedoodle
Merle tri
Female